Storage facility tools in the palm of your hand
The TSI app gives access to tools and resources for both owners and buyers:
Facility Owners
Get weekly updates on your competition's rates.
Calculate your facility's value and the cost of expansion with a few clicks of a button.
Facility Buyers/Investors
Search rates of competition for any area you're considering buying or building a facility.
Browse available listings from Texas Storage Investors.
Use our included loan calculators to estimate payments.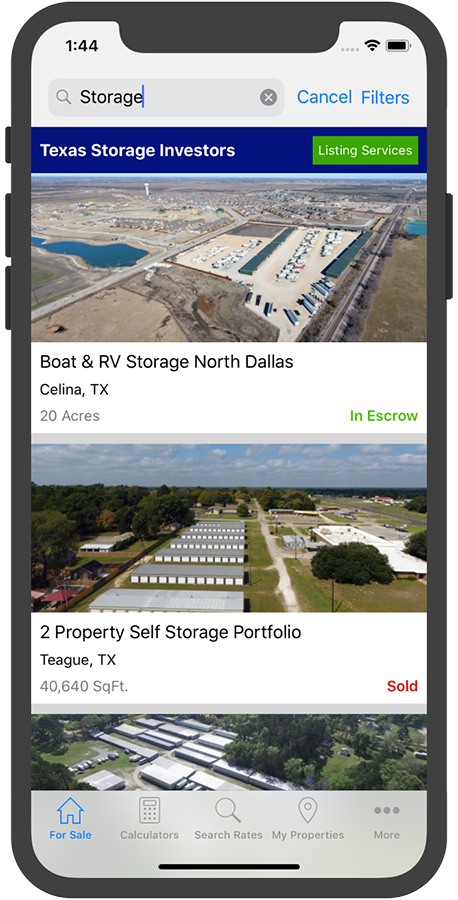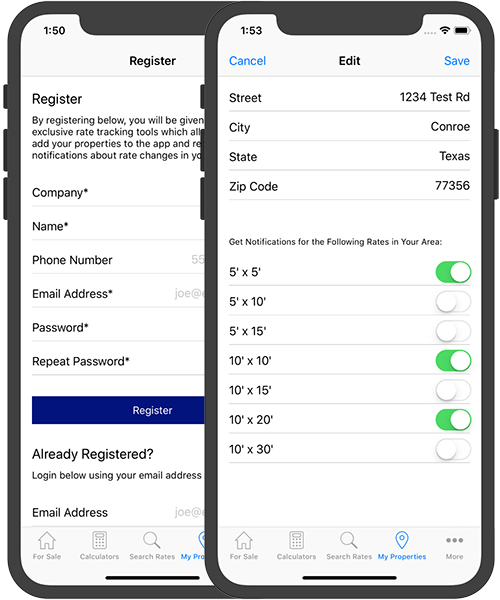 Exclusive notifications to keep you in the know
Gain access to Texas Storage Investors' exclusive rate tracking tools, which allow you to add you properties to the app and receive notifications about rate changes in your area.
Storage property rates for competitive pricing
Whether you're selling your storage facility or looking to invest in one, knowing the rates your competitors are offering is critical for boosting occupancy and increasing your revenue. The Texas Storage Investors app allows you to check those rates to make sure you're offering competitive rates to your customers.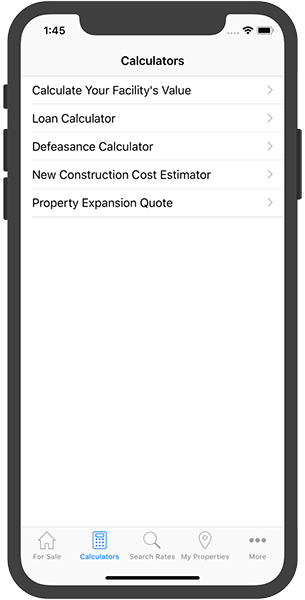 Useful calculators to streamline your market research
As with our website, the Texas Storage Investors app includes several free calculators designed to support your storage property buying and selling process:
Facility value calculator
Loan calculator
Defeasance calculator
New construction cost estimator
Property expansion quote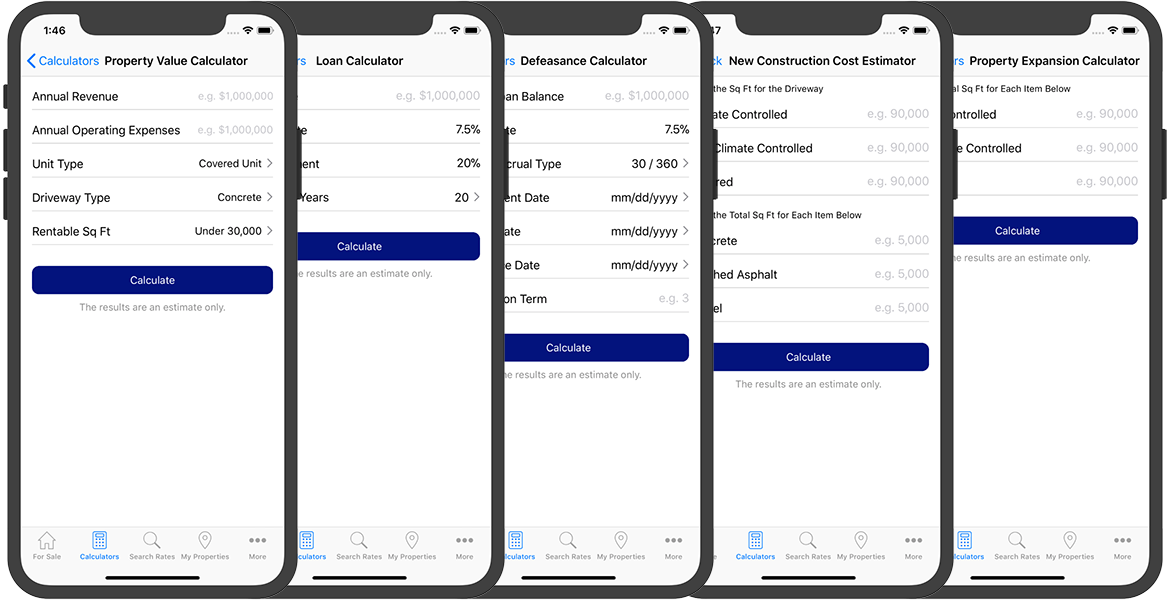 Key storage property details and high-quality visuals
Each storage property includes a snapshot of key statistics and details to help you easily determine its relevance to your storage buying needs.
Property description
Location
Lot acreage or facility square footage
Current market status
Monthly payment calculator tool
Photo and video content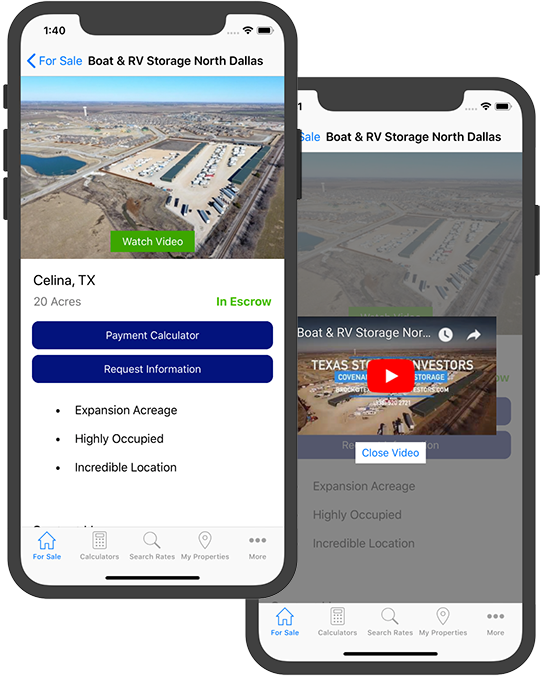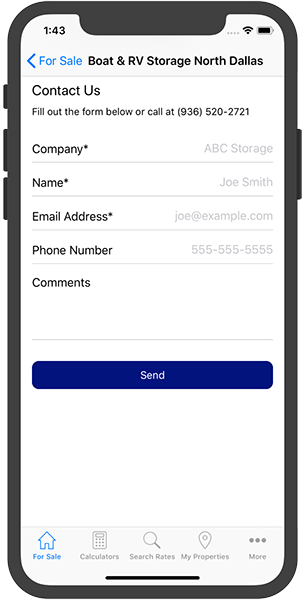 Access to a self-storage market expert
To learn more about a storage property, you can easily submit an email request through the app, or optionally contact a storage market expert by phone.
Vendor directory coming soon
The TSI app will soon feature a list of preferred vendors for your needs. If you're interested in being featured as a preferred vendor in the TSI app, give us a call at
(936) 520-2721
.